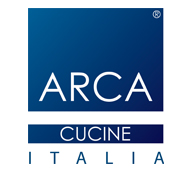 One of the leading manufacturers of commercial kitchens in italy.adivision of inox pack s.p.a.a familyowrned company for more than 50 years, servicing the hospitality industry and supermarkets.
Dedicated to produce high quality fully welded equipment and efficient service provided to our clients.
They have made considerable investments in new machinery such as lazer technology, to meet client's requirements of tailor solutions to the specific needs. In partnership with our client – distributors as prefered supplier for prestigious projects, such as international five star hotel chains, universities, palaces, private villas, all around middle east and gulf.
At arca cucine we combine technology with traditional italian craftman ship.
For more details please visit www.arcacucine.it