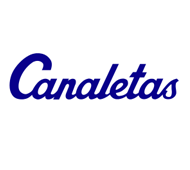 Overview introduction of your Company
Canaletas has more than 50 years of experience in the manufacturing of water coolers, drinking fountains and water dispensers, all made from stainless steel, well known for their high quality and multiple features.
A recognized European manufacturer, with its head office in Barcelona (Spain), Canaletas is considered a pioneer in the sector and a market leader. Exportation is one of the fundamental parts of the business, being present in the principal geographic areas of the world and working in cooperation with consolidated distributors.
Canaletas, relying on its own Research and Development department, offers a wide range of products, with more than 40 models that cover the different needs of the clients in terms of use, performance and budget.
As a reflection of its professional commitment, Canaletas actively participates in the main associations in the sector:

The principal philosophy of the business is the quality of its products, this can be seen in the careful selection of all the different components and extensive quality controls during the manufacturing process, in such that 100% of the products undergo complete verification before their delivery.
For further information visit the company website: www.canaletas.com