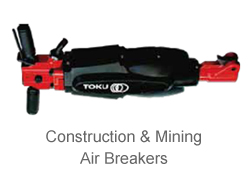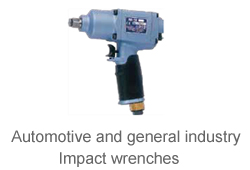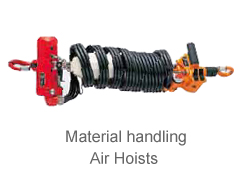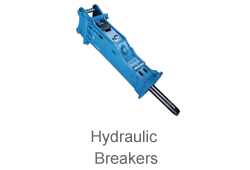 Toku is the exclusive manufacturer for supplying pneumatic air tools and hydraulic attachment in Japan and overseas.
The main products are air tools for construction, automotive and general industry and material handling as well as hydraulic attachment such as hydraulic breakers.
Toku has the company history of more than 60 years and has the 7 sales branches in Fukuoka,Hiroshima, Osaka, Nagoya, Tokyo, Sendai and Sapporo across Japan as well as Shanghai Toku International Co.,Ltd in Shanghai China and Toku America Inc. in Willoughby OH USA as own oversea sales branches.
The core products are traditionallyair breakers, impact wrenches, air hoists and hydraulic breakers and they are worldwide exported to over 60 countries. Today Toku brand name is recognized as an international brand in its industry and keeping its international position andfocuses on constantly expanding the market share in the global competitive market. www.toku-net.co.jp/en/
Products category
Construction and mining: Air breakers, Rock drills, Chipping hammers
Automotive and general industry: Impact wrenches, Air drills, Air sanders, Rachet wrenches
Material handling: Air hoists, Air winches
Hydraulic attachment: Hydraulic breakers, Hydraulic crushers