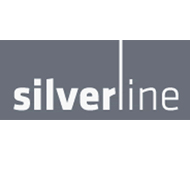 As a leading British steel manufacturer, Silverline have focused solely on creating innovative storage solutions for over 30 years providing effective, sensible & secure storage helping to organize and transform workplaces.
Quality and product reliability are key to Silverline, all our products are designed in accordance with ISO & FIRA European standards.
Ever conscious of the impact on the environment, we are pleased to not only meet ISO 14001 standards, but also be part of the Furniture Industry Sustainability Programme or FISP developed by FIRA. FISP has rapidly become established as the industry forum on all environmental and sustainable issues. FISP focuses on not just environmental issues, but also purchasing, end of product life, social and community issues.
| Accreditation | |
| --- | --- |
| ISO 14001 2004 | Environmental policy |
| ISO 9001 2008 | Quality Standard |
| BS 4875 pt7 Level 3/Level 4 1998 & 2006 | Strength & stability |
| BS 4875 pt8 Level 4 1998 | Strength & stability |
| BS 4438:1969 | Specification for filing cabinets and suspended filing |
| BS EN 14074:2004 | European standard for strength – Durability for office furniture |
| BS EN 14073-2:2004 | European standard for safety for storage |
| BS EN 14073-3:2004 | European standard for strength – Durability for office furniture |
| ISO 7170:1993 Level 4 | Strength and stability of slide runners |
For more details please visit
www.silverline-oe.com