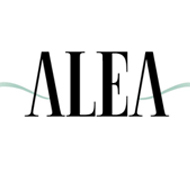 ALEA OFFICE FURNITURE 100% Made in Italy
Alea is an italian company established in 1973 leading in the office furniture sector and offering a wide range of high quality products: from managerial programmes to operating systems, from meeting rooms to receptions.
Alea's Research and Development Department conceives, develops and engineers all products and components, from the early stages, to the selection of materials and testing, until mass production. A highly advanced information system makes it possible to have real time links with sister companies and just in time manufacturing processes, with very quick responses to variations in volumes and lead times coming from the markets.
Mission.
Our mission is helping our clients to operate in a attractive and efficient working environment.
Alea is focusing on design oriented collections particularly appreciated by the Architects and Designers community. We are very strong in executive and operative area: thanks to the high flexibility of our systems, we are capable of providing customised solution to meet specific customers requirements and needs. Alea is well established in the international office furniture market. It has been successfully offering its top-design quality products since 1973. Alea's production includes executive ranges and operator workstations, as well as chairs and complementary furnishing items. They can all be easily customized, and feature original layouts with a refined selection of available finishes. For four decades, the company's hallmark has been the continuous pursuit of innovative designs and materials for its collections, thanks to ongoing collaboration with internationally renowned architects and designers.
Production.
The company has its main headquarters in Sarone, in the province of Pordenone, where offices and a production unit are situated in one of the most dynamic and specialized production areas in Europe.
The production unit, with a total covered surface area of 15,000m², boasts state-of-the-art technology and machinery, and can potentially produce 1,000 finished items per day. In spring 2008, its headquarters were completely restyled, and it is equipped with an area of 1,000m² completely furnished with the latest collections. The reception area, operator's workstation area and executive offices, meeting rooms and boardrooms have been designed and made according to Alea's office furnishing philosophy. Functionality and design combine to create light, attractive and interesting interiors, which encourage co-existence and cooperation among those who work there.
Organization
Alea combines high-quality materials with efficient production organization. The company adopts a just-in-time production system and coordinates a group of suppliers, enabling it to provide quick solutions to customer requests, including the most varied. Thanks to this highly competitive set-up, Alea is able to handle numerous collections in a variety of sizes and finishes. Besides offering quick production times, high-quality packaging is essential to guarantee impeccable products for end consumers. Alea assists its customers by supplying a highly professional design consultation service free of charge.
Environment
Alea has always respected the environment, focusing on the environmental consequences of its industrial production. This awareness has ensured that the materials employed for its furnishing collections have been selected from ones that are most eco-compatible and most easily recycled (aluminium, steel, wood and by-products, paper, plastic, fabrics and glass).
The achievement of UNI EN ISO 14001 Certificate has successfully sealed the efforts Alea made to support the Environment with tangible initiatives, such as the research for ecological packing materials and the systematic use of recyclable materials.
An innovative packaging line has been in operation since 2007, which only packs using cardboard casing, avoiding the use of polluting plastic materials and polystyrene.
As a consequence of these 'green' attitudes, Zefiro collection meets the U.S. Green Building Council LEED® requirements.
Alea around the globe
Alea is widely present in the Italian and international market, thanks to its collaboration with highly specialized retailers. Besides being actively present in over 80 countries worldwide, Alea has set up three operational headquarters in Miami (USA), Panama and Singapore, boasting valuable collaboration with Asian and South American producers. These international headquarters enable Alea to be close to strategic markets and to offer its customers quick professional assistance.
Design
Alea is achieving rewarding and prestigious results mostly thanks to a quality-oriented production and mentality and through a selected network of distributors and representatives world-wide. In a very short time Alea has gained the trust of major clients in the International scenery, not only thanks to its products, but also with a tailored projects and layout consultancy, and an efficient pre- and after-sale technical services.
Tailor-made
The distinguishing feature of Alea is that it has always supplied genuinely customized products with original layouts and a refined selection of available finishes. This goal is achieved thanks to continuously updated design, technologies and materials for the most versatile solutions, which can be easily adapted and altered as required.
For more details please visit www.aleaoffice.com