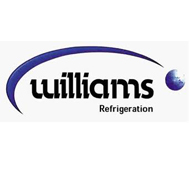 For over 30 years Williams Refrigeration has built a worldwide reputation for quality, performance, innovation and reliability in professional catering refrigeration.
Our commitment to design excellence and continual improvement has made us one of the foodservice market's leading manufacturers. Williams' award-winning refrigeration solutions meet global commercial requirements and exceed international ISO 9001-2008 quality standards.
Our comprehensive range includes high performance cabinets, counters, reach-in / modular blast chillers and freezers, cold rooms, back bar and specialist bakery equipment.
Our Green logic initiative helps our customers reduce their carbon footprint and minimizes the impact of our manufacturing and management processes on the environment
For more details please visit www.williams-refrigeration.co.uk