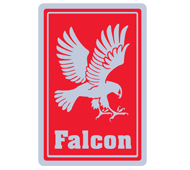 Falcon Foodservice is the UK's leading manufacturer of professional cooking equipment; supplying operators and chefs across Europe, the Middle East and Asia.
With a company history going back nearly 200 years, we supply all market sectors. Our extensive client base includes chain restaurants, breweries, hotels, hospitals, schools, prisons, the armed forces and marine installations.
A comprehensive product portfolio is complemented by responsive technical support and award-winning customer service. This provides a guarantee that you can be confident that Falcon has the capability of being able to meet all of your kitchen requirements.
For more details please visit www.falconfoodservice.com