Office Furniture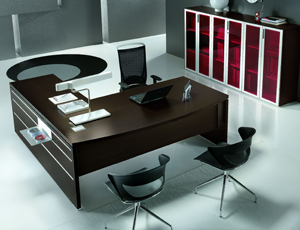 SFO Furniture division is the pioneer in office furnishing and is one of the leading furniture houses in the Sultanate of Oman. SFO offers complete Interior Solutions from ceiling to flooring and have completed many turnkey projects for interiors for renowned corporate houses in Oman.
We specialize in manufacturing and sales of world class office furniture products. We represent many of the world renowned furniture brands across the world and offer a wide choice to our customers for various applications. We also have our in-house furniture factory with German machineries for office furniture, joinery and doors which support the corporate interior projects. We have a dedicated project division for office interiors with a team of highly qualified engineers and skilled technicians who ensure high quality work within time frames for large turnkey projects for corporates.
Our modern exclusive showroom in Ruwi, displays all the major office furniture and seating products.