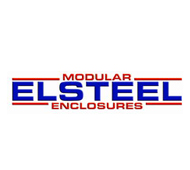 Elsteel is a one stop supplier for all low voltage enclosures. From the smallest terminal box to the largest distribution boards!
Flexible solutions and dedicated support
Being one of the most modern players in the market, 30 years, Elsteel is constantly up to date with the latest technology. Our enclosure system can accommodate all brands of electronic equipment and is probably the most tested system in the world.
We believe strongly in making a swift way from planning to action – this is why you get the best enclosure system when you choose Elsteel!
Benefits
• High quality products
• Vast range of panel board systems
• Solid documentation behind every product and solution
• Superior support
• Flexible setup and easy-going processes
• Swift way from planning to action
For more details please visit www.elsteel.com