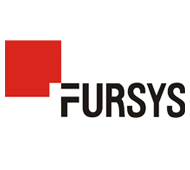 Fursys Group is a comprehensive furniture manufacturing group. With popular furniture brands that include Fursys, Iloom and Sidiz, Fursys group specializes in developing furniture lines with aesthetic designs, quality materials, and high functionality.
Fursys Group brings together principle, professionalism, passion and enhanced designed technology for full customer satisfaction. Ever since its foundation in March 1983, Fursys Group has made endless efforts to satisfy customers and build up sound and good corporate value.
Fursys Group products enhance your personal and work spaces to make them more spacious and pleasant. Experience how the innovative technologies and intelligent designs of office, home educational and hospital furniture can create space, provide comfort, stimulate creativity, and add style and beauty.
For more details please visit www.globalfursys.com