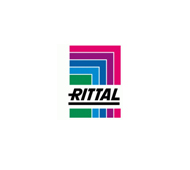 Rittal is the leading enclosure manufacturer in the world, with offices in over 70 countries, and manufacturing facilities on 4 continents. Started in Germany in 1961, Rittal has built a reputation based on quality, innovation, and the ingenuity of its dedicated employees.
Rittal Systems Ltd. was founded in Mississauga Ontario as a subsidiary of Rittal GmbH in Germany. After Rittal Systems Ltd. was established, it immediately secured its place in Canada as an innovative manufacturer of high quality enclosures, IT infrastructure solutions, climate control solutions, and accessories. The success of Rittal Systems Ltd. across Canada facilitated expansion across the country and the establishment of sales and distribution facilities in Montreal, Calgary and Vancouver.
Rittal strives to provide our customers with comprehensive solutions that exceed their expectations for quality, performance, and service before, during, and after the sale.
For more details please visit www.rittal.com