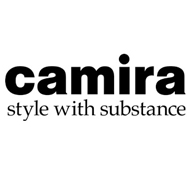 Camira, the global textile innovator, designs and manufactures stylish environmentally sensitive upholstery and vertical surface fabrics for commercial offices, hospitality, government, institutional interiors, healthcare, cinema and auditoria.
Camira is an independent UK textile company with four manufacturing facilities in England and a mainland European manufacturing plant in Lithuania. This is backed by offices and showrooms in Europe, North America, Australia and China and a global network of sales representatives, agents and distributors. Camira employs approximately 600 staff and sells some 8 million meters of fabric annually.
The company was originally founded in 1974 as Camborne Fabrics, acquired by US modular flooring company Interface Inc in 1997, and Camira was borne out of a management buy-out in April 2006, taking the company back into independent ownership.
Camira is registered to ISO 9001 (quality standard), ISO 14001 (environmental management) and OSHAS 18001 (health & safety). The company has been independently recognized for outstanding product innovation and environmental stewardship, gaining the UK's prestigious Queen's Awards for Enterprise in Innovation and Sustainable Development.
For more details please visitwww.camirafabrics.com