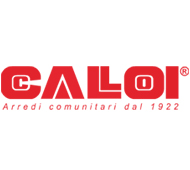 The Corporate
Founded in 1922 by Giovanni Caloi, the company, led by Alessandro and now by Giovanni, consolidated throughout a 90 years history its leadership in the Community Furniture sector, harmonizing the craftsman's spirit with the modern industrial requirements.
Starting for the solid wood furnishing for places of worship, where it became internationally known, after world war II the company developed a complete range of seating and furnishing for Auditorium, Theater, Cinema and Lecturing Halls.
Throughout the years built a solid and unique experience in the community furniture international market: quality, design and sturdiness have always been the inspiring principles of Caloi and nowadays feature any of the products.
Products test certs, as well as the Company ISO 9001 certification reconfirm Caloi's quality commitment.
Mission
Mission of Caloi Company is the fulfillment of Customer's needs and expectations by ensuring, from the very beginning the development of a project idea, through the exploitation of the company's competence and know-how, and with the back-up of a highly professional technical staff.
The cooperation with reputed Designer, icons of the modern architecture like Giò Ponti, Pierluigi Spadolini, Gabetti e Isola, Richard Meier, Mario Botta, just to name a few, testifies this ability of dealing with complete projects in Italy and Abroad.
Why choosing CALOI
Ever since the beginning of its activity, the Company has been able to join its high craftsmanship to avant-garde technologies. Production process is constantly monitored according to ISO 9001 quality manual. The Company is customer oriented in any design aspect, assuring competence, efficiency and consolidated experience.
For more details please visit www.caloi.it