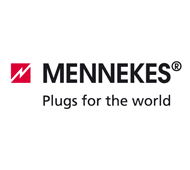 MENNEKES a Global Leader in the manufacturing of electrical products.
MENNEKES is a family-run business. Personal relationships are the core of our business which is why our focus has always been our customers.
At MENNEKES, an 800-strong global workforce produces plugs and receptacles for international markets from our two manufacturing facilities in Germany. Our headquarters and primary manufacturing are located in Kirchhundem, Germany with a secondary plant in Neudorf, Germany.
MENNEKES North America was established in 1987 and is headquartered in Fairfield, NJ with sales offices throughout the US, Canada and Mexico.
For more details please visit www.mennekes.com