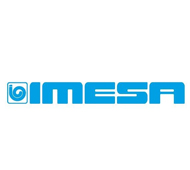 IMESA is the leading Company in Italy in the field of production of machines and similar systems for laundries.
Thanks to a long standing experience in the field, the IMESA expert staff is able to provide excellent customer support starting with an analysis of the relevant customer's washing system-related needs leading to the choice of the right and most suitable product, not to mention the assistance provided during the designing phase until the actual machine production.
A reliable after sale assistance network enables us to ensure our customers security and timeliness in terms of equipment assistance.
IMESA is above all an organization of people and equipment's with a precise mission to accomplish:
A LIFE BY YOUR SIDE: IMESA is there to meet the needs of men and women during the whole of their life.
IMESA is at your service for both minor and major needs
For more details please visit www.imesa.it